Frog Slayer
A top-down shooter game made in 3 days for the mini-jam 79 with Theme : Frogs, Restriction : Only One Level...
Shoot down the evil poison frogs and survive in your world.... Beware, they breed too much and come in waves... Slay them all or they'll devour you...
Controls & Instructions:
1. WASD for movement
2. Use Mouse to Aim and Left Mouse Button to Shoot (Best Played with external mouse)
Green Frog : Will reduce health on it's poisonous touch
Blue Frog : Will shoot poisonous projectiles to kill you
When frogs die they leave behind some of their health for you... Collect them to boost up Health... Though how much you get depends on your luck... :p
Everything in this game, from art to design to programming was done by me.... Sounds and SFXs were taken from some free assets available online...
Download
Click download now to get access to the following files:
Comments
Log in with itch.io to leave a comment.
I did it:)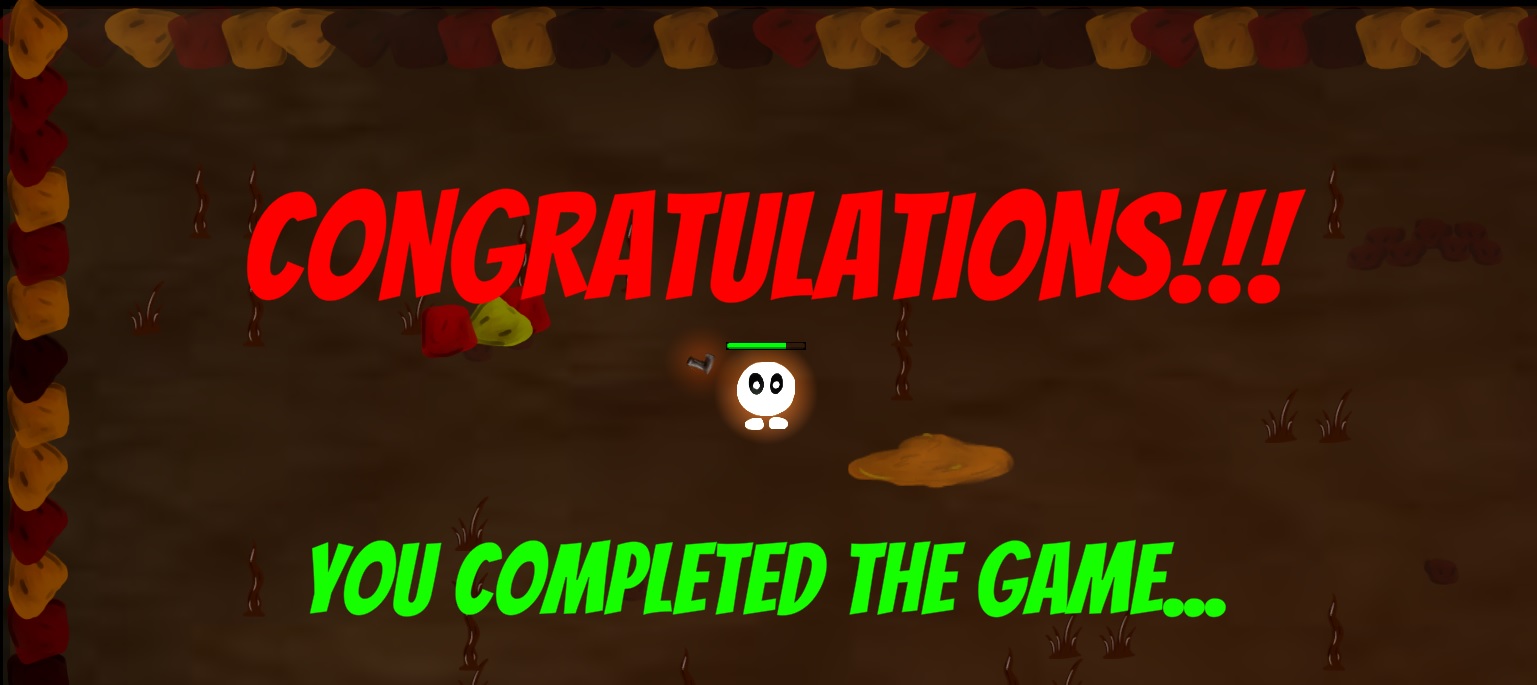 Wow… Thanks for playing and completing it man… Will add extra boss fight soon and let you know :)
Nice game!
I have 2 things that arent that great:
1. The color of the buttons on the itch page are a bit annoying for the eyes.
2. When a wave is active that there are playing 2 different songs at the same time.
But except for the small errors it really has potential!
The last wave is really hard btw xD
Thanks for playing mate…
I'll bring down the contrast of the page…. put it in a hurry for the submission…
And yeah will update with sound fixed as well as a boss fight… :)